All you need to know about the Isle of Man
Outline History
Outline History
Outline History
Outline History
Outline History
IOM Department of Community, Culture & Leisure Fleetlist
IOM Department of Community, Culture & Leisure Routes
IOM Department of Community, Cultute & Leisure/Tourism & Leisure Photo Gallery
IoM Transport Bus Photo Archive Gallery
General Manx Bus Archive Photo Gallery
Protours (IOM) coach photo page
Contributors Pages
The Society
Post
Manx Electric Railway Society
PO Box 117
DOUGLAS
Isle of Man
IM99 1JS

e-mail (for Manx Electric Railway Society matters only)

Please Note: For matters regarding individual transport systems please contact the relevant transport operator, thank you

PLEASE NOTE: -
All e-mail facilities currently off-line
Normal service will resume in October

Manx Electric Railway Society Monthly meetings
Details of the Manx Electric Railway Society monthly meetings for early 2010 can be found HERE. All are welcome to come along and attend.
Check out our
CONTRIBUTORS
PAGE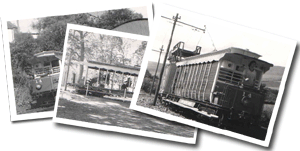 A page designed for photographic
contributions sent to the Manx Electric
Railway Society website

If you have any views of transport to or on the Isle of Man, particularly pre 1980, and would like to see them added to the website please e-mail first with details to HERE All contributions welcomed.
Click HERE to reach the contributors pages which depict a wide range of subjects including the MER, SMR, Buses and Shipping. Many thanks to all who have contributed.


Need a back issue of Manx Transport Review or other Manx Electric Railway Society publication? Check the SALES PAGE for availability.


WAS this any way to run a railway?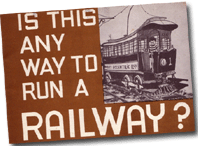 If you read no other railway book this year - read this. Mike Goodwyn's 1976 CLASSIC..
DUE MID-OCTOBER
MANX TRANSPORT REVIEW 92
PRICE £4.95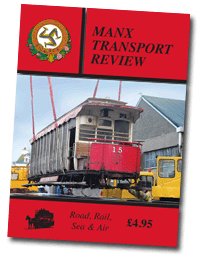 OUT NOW
MANX TRANSPORT REVIEW
91
PRICE £4.95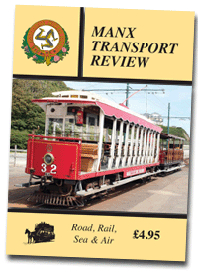 STILL AVAILABLE
MANX TRANSPORT REVIEW ISSUES 86 - 90
PRICE £4.95 each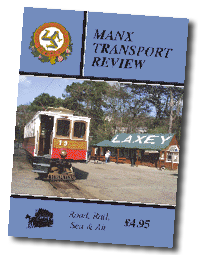 ISSUE 90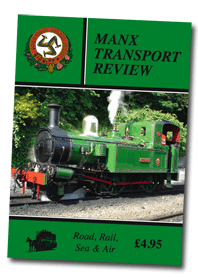 ISSUE 89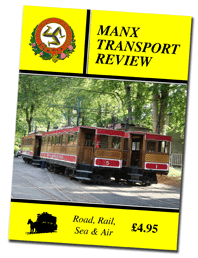 ISSUE 88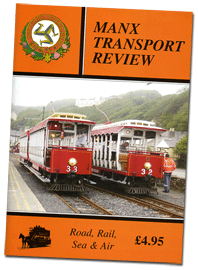 ISSUE 87
SOME OTHER ISSUES ARE ALSO AVAILABLE - DETAILS CAN BE FOUND ON THE SALES PAGE