Isle of Man Department of Tourism & Leisure Bus Photo Page
Below is a representative selection of the vehicles currently operated by the Isle of Man Department of Tourism & Leisure, (All photographs Richard Dodge)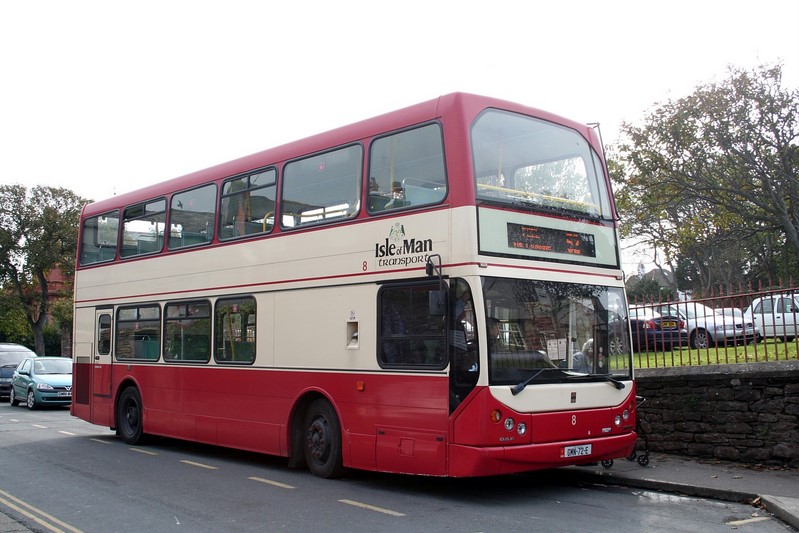 DAF 8 sits outside Peel Town Hall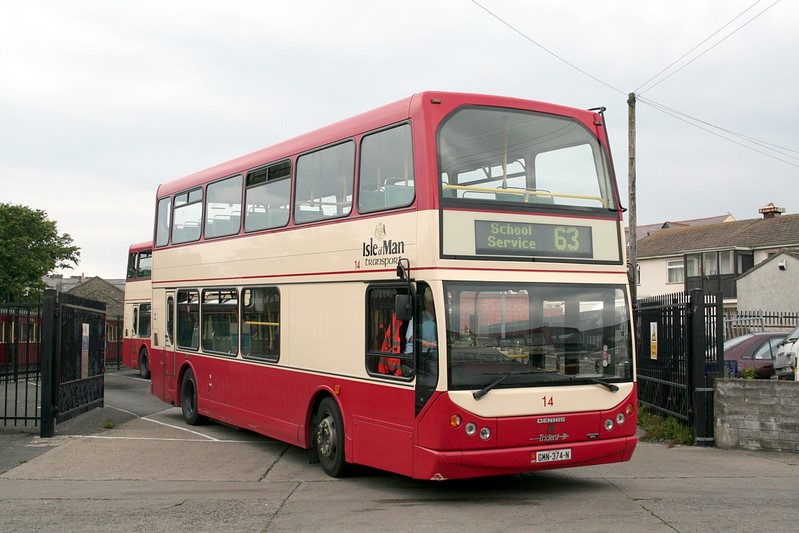 Dennis Trident 14 at Port Erin depot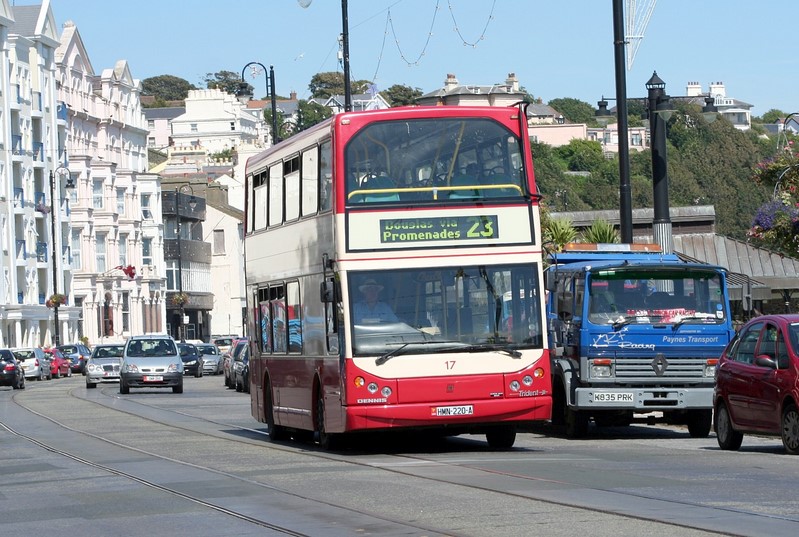 Dennis Trident 17, working an Onchan Circular route, on Queens Promenade, Douglas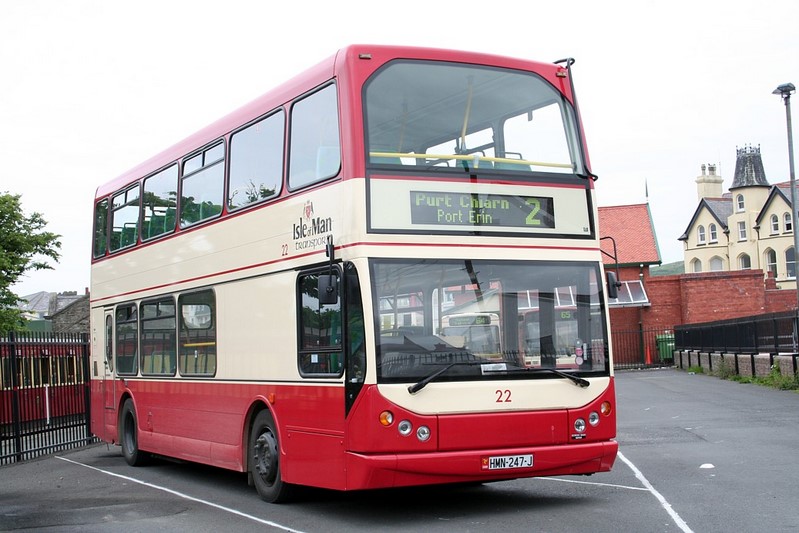 Dennis Trident 22 rests at Port Erin depot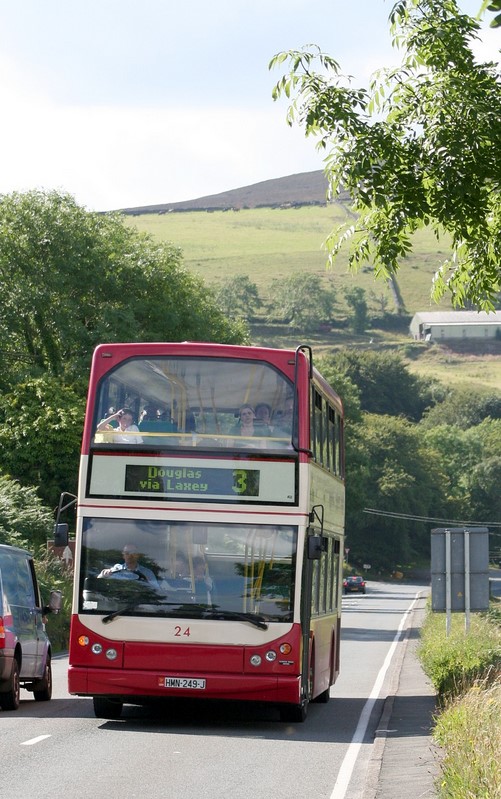 Dennis Trident 24 at Dhoon Glen en route to Douglas from Ramsey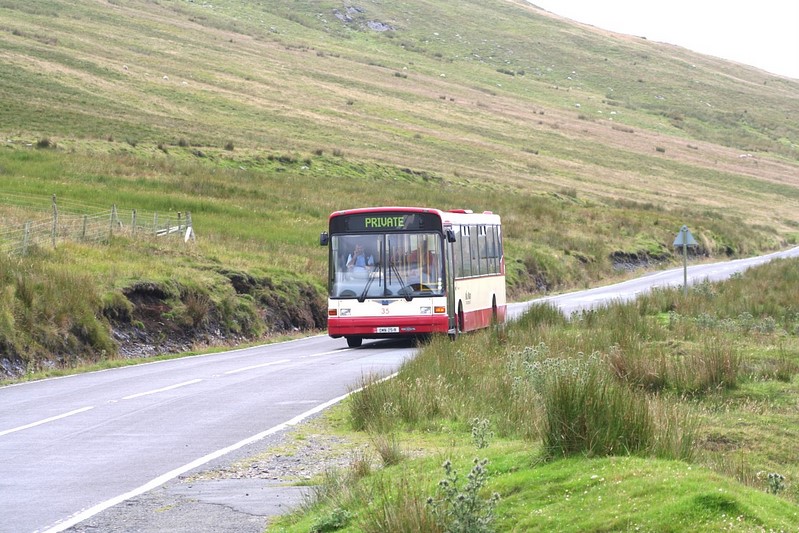 Dennis Dart 35 alongside Snaefell Mountain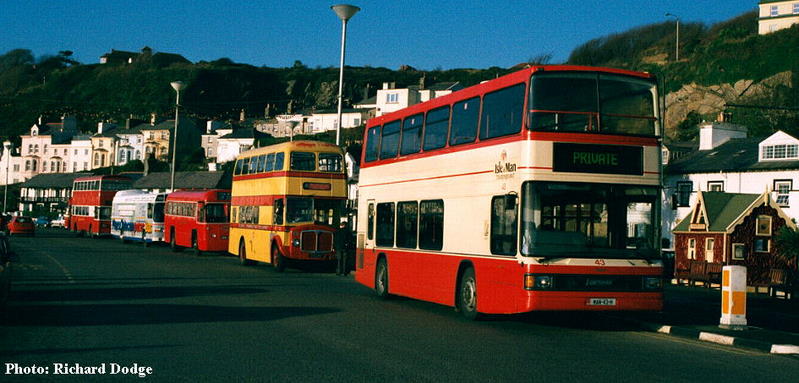 Optare Spectra 41 at Derby Castle heading a line of buses that were once operated by the Manx nationalised undertaking together with a former London Transport AEC RF bus now based on the Island, on the 25th anniversary of Government ownership.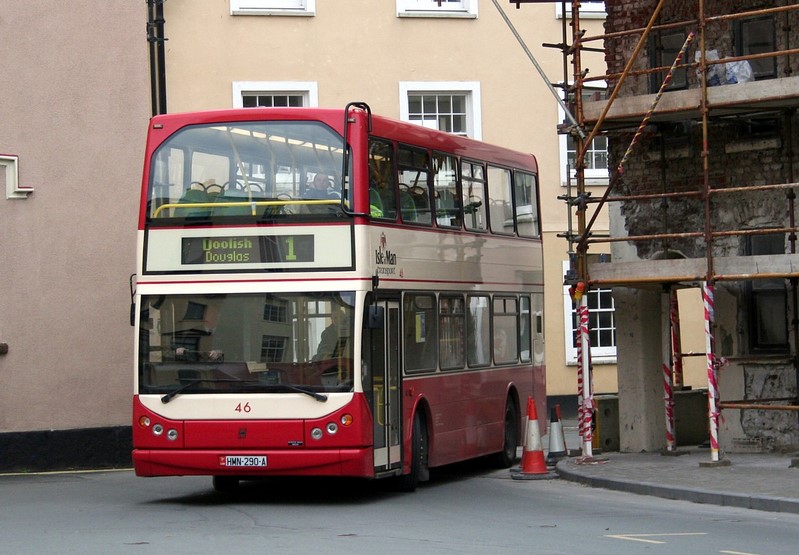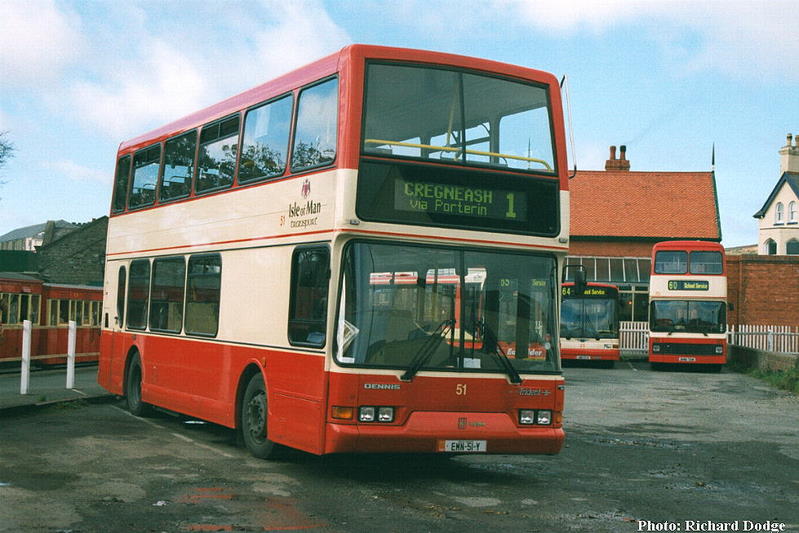 Dennis Trident 51 at Port Erin depot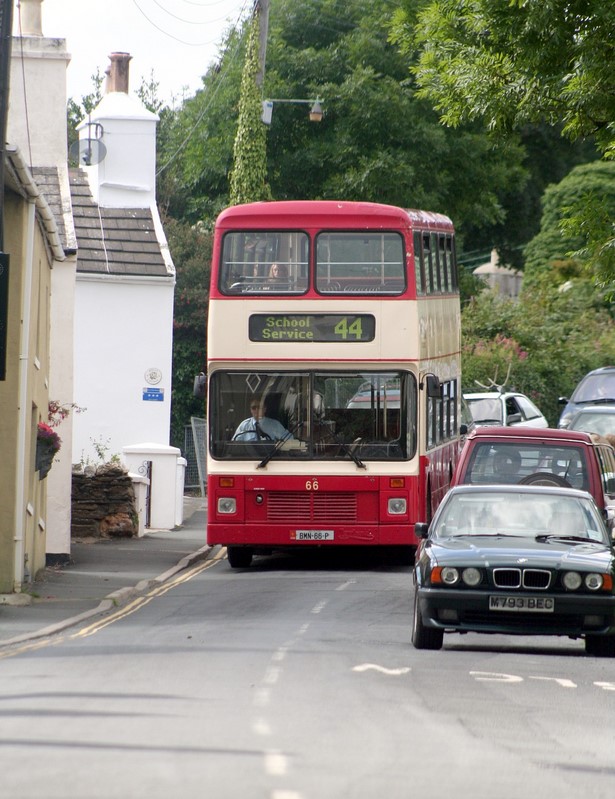 Leyland Olympian 66 on Minorca Hill, Laxey. Whilst this vehicle has been withdrawn, sisters 58 & 67 remain in service on school routes.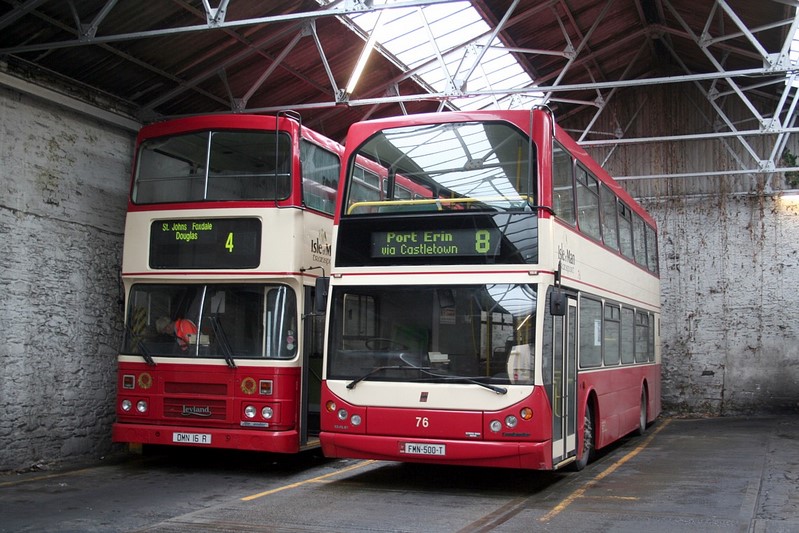 DAF 76 inside Peel depot, alongside the only second-hand bus in the fleet, former Dublin Leyland Olympian 99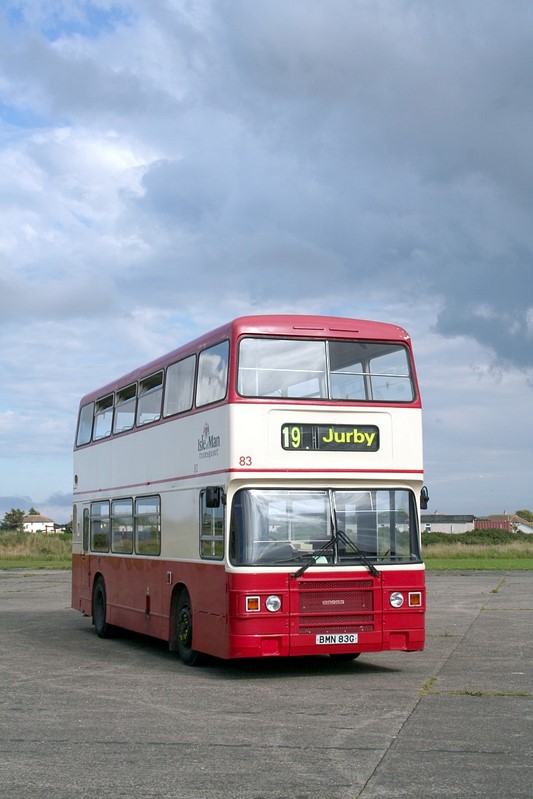 Leyland Olympian 83, at Jurby during the summer of 2007. This vehicle is now on permanent loan the the Manx Transport Trust.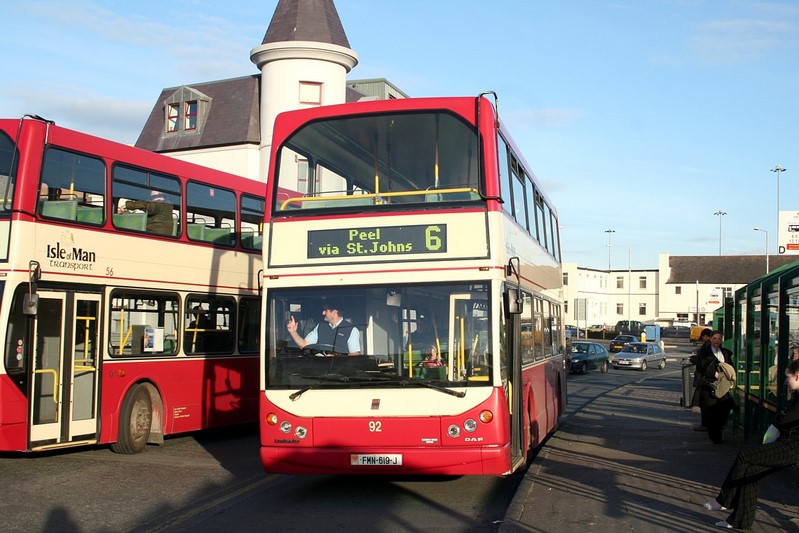 DAF 92 at Douglas central bus shelters, Lord Street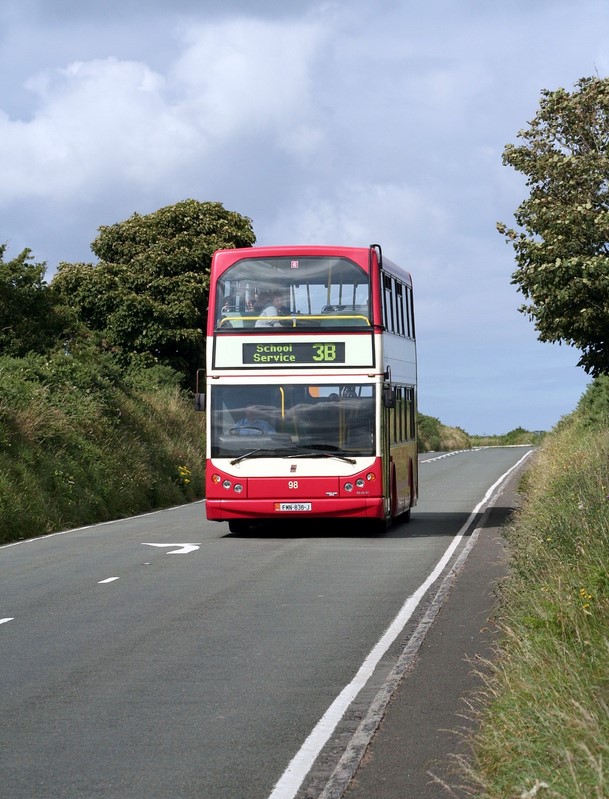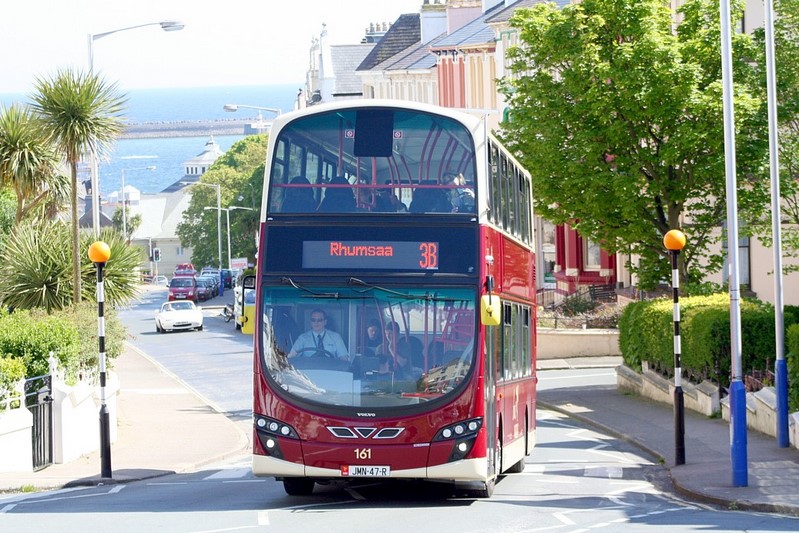 Volvo 161 approaches the junctions of York Road and Ballaquayle Road en route to Ramsey from Douglas