CONTRIBUTORS PAGE
This page is designed for photographic contributions to the Manx Electric Railway Society website. If you have any views of transport to or on the Isle of Man and would like to see them added to the website please e-mail first with details to [email protected] All contributions welcomed.

Photographer Clive Brown visited the Island for a short break during May 1982, when he was able to capture some of the many facets of Manx transport during that period. It was an interesting toime especially on the bus scene, with many of the 'traditional' buses entering their twylight days in service being replaced with more modern types, albeit second-hand. Clive has a many thousands of transport and scenic photographs from all over the UK on his website at http://www.flickr.com/photos/cliveabrown/ with the Manx page at http://www.flickr.com/photos/cliveabrown/sets/72157605943072350/ and has very kindly allowed the inclusion of some on the Manx Electric Railway Society website. To see these images in full-size or the other good quality photographs from his collection please take a look at theabove links.

This page features some of the buses found in the Isle of Man National Transport fllet during May 1982. The MERS is very grateful for the use of these photographs, which make a welcome addition to the website. Copyright for each view remains with Clive Brown.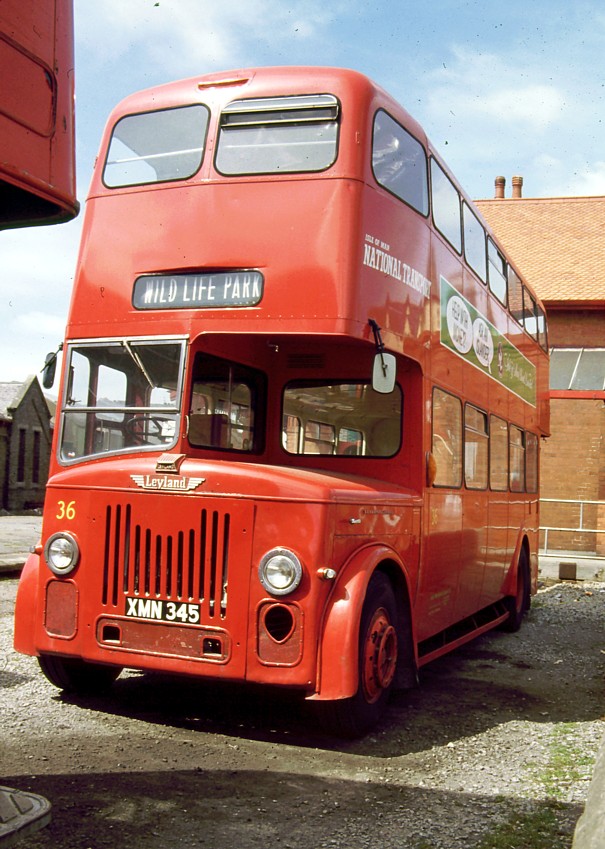 Leyland Titan PD3 36 (XMN 345) dating from 1958 at Port Erin depot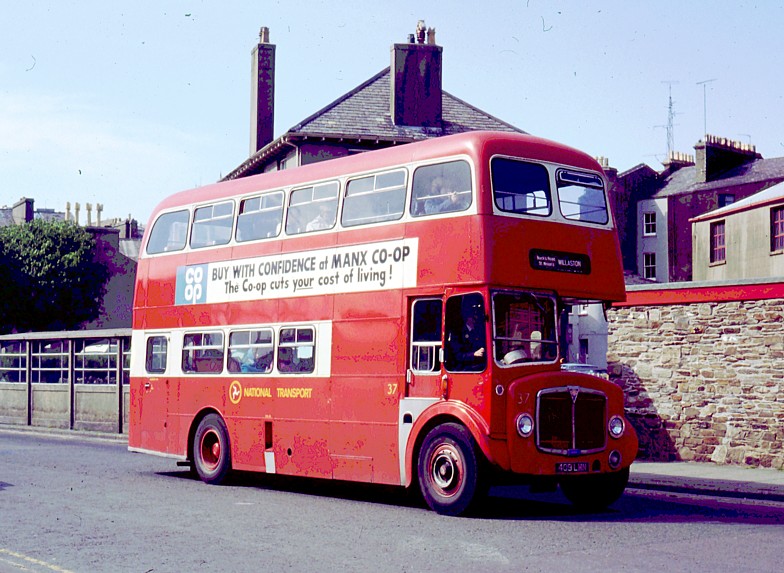 Former Douglas Corporation Transport Willowbrook bodied AEC Regent V 37 (409 LMN) in Lord Street, Douglas en route to Willaston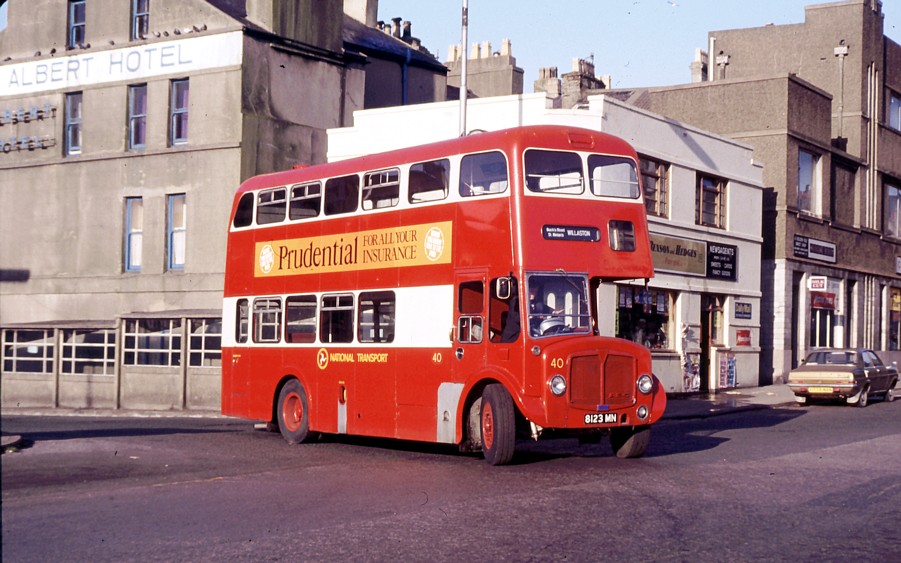 Similar bus, but with Metro-Camnmell body departs the bus station also bound for Willaston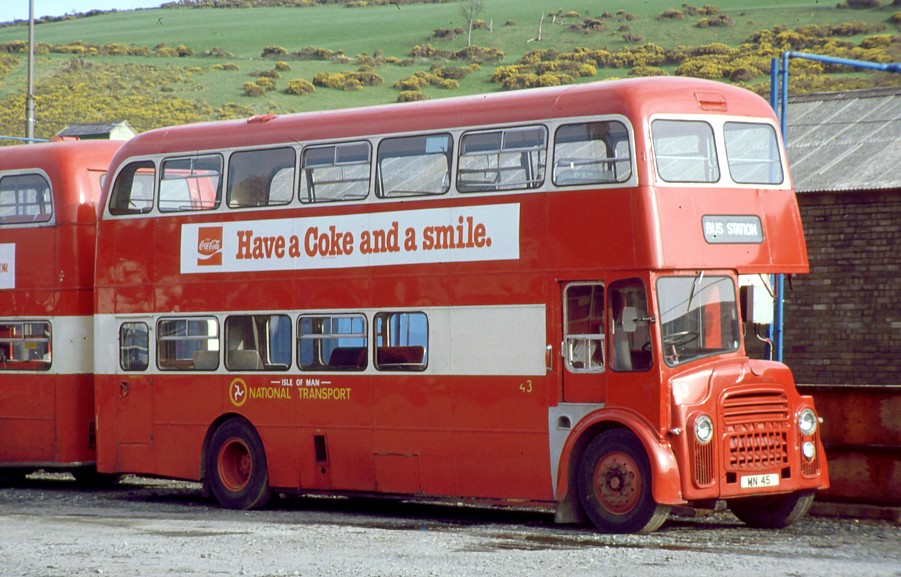 Ex-Stratford Blue, Midland Red and Isle of Man Road Services Leyland Titan PD3 43 (MN 45) sits alongside the bus wash at Douglas railway yard. It was the only double-decker (and one of only four vehicles, 1 d/d, 2 s/d & 1 minibus) to sport this style of fleetname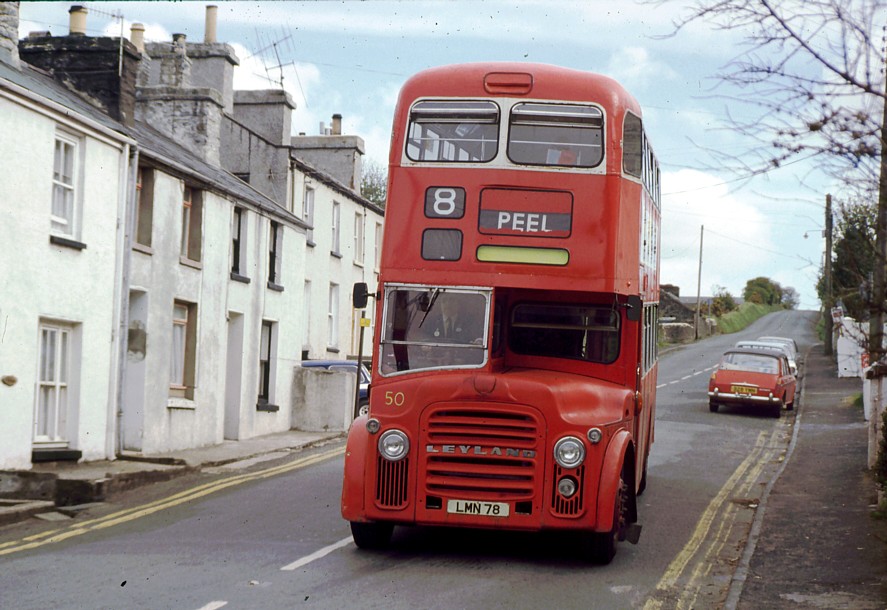 Now preserved at Bournemouth, Weymann bodied Leyland PD3 50 (LMN 78) is seen on the descent into Foxdale on one of the services on the Port Erin-Peel route 8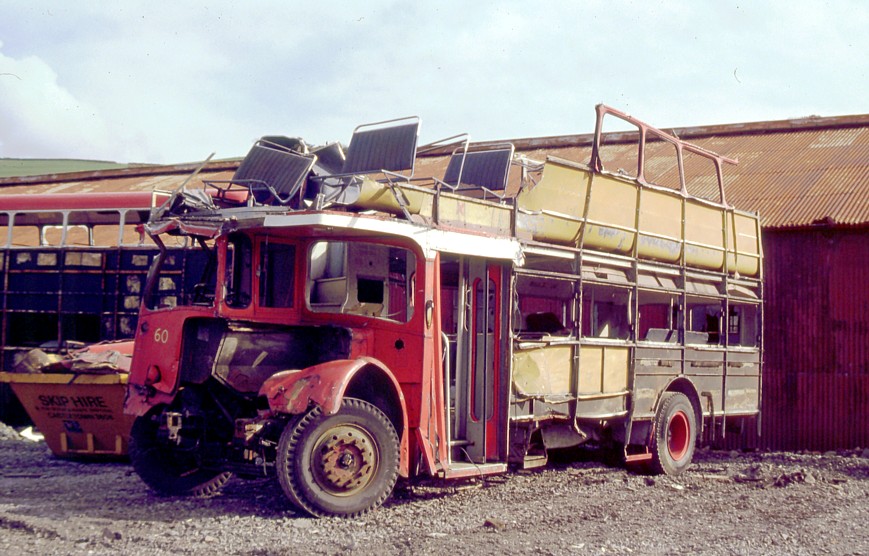 By 1982 Northern Counties bodied Leyland Titan PD3 60 (MN 60) had been withdrawn and was in the process of being scrapped, the planned conversion into an open-topper being abandoned, unlike its sisters MN 57-59. It is seen at Douglas railway yard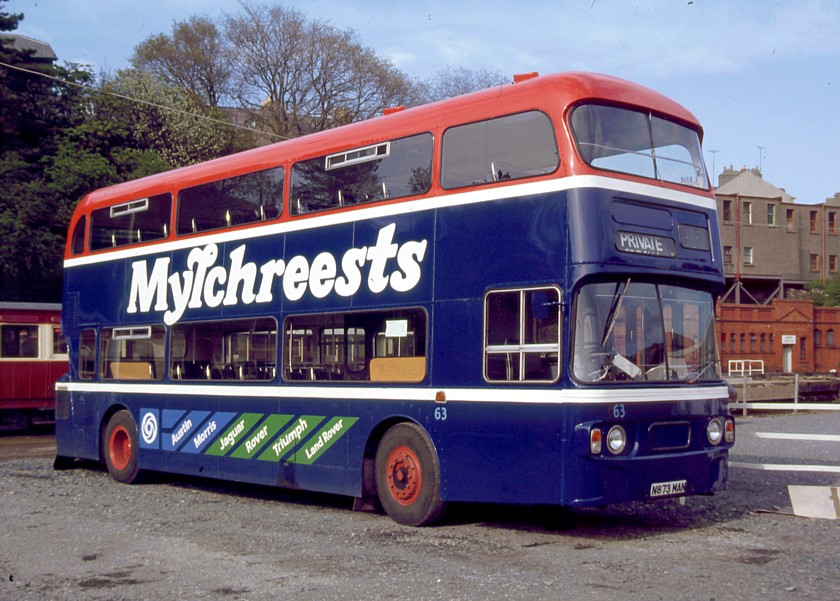 Also at Douglas railway yard is former Tyne & Wear PTE Alexander panoramic bodied Leyland Atlantean 63 (N873 MAN). This batch of buses were gradualy replacing the traditional half-cabs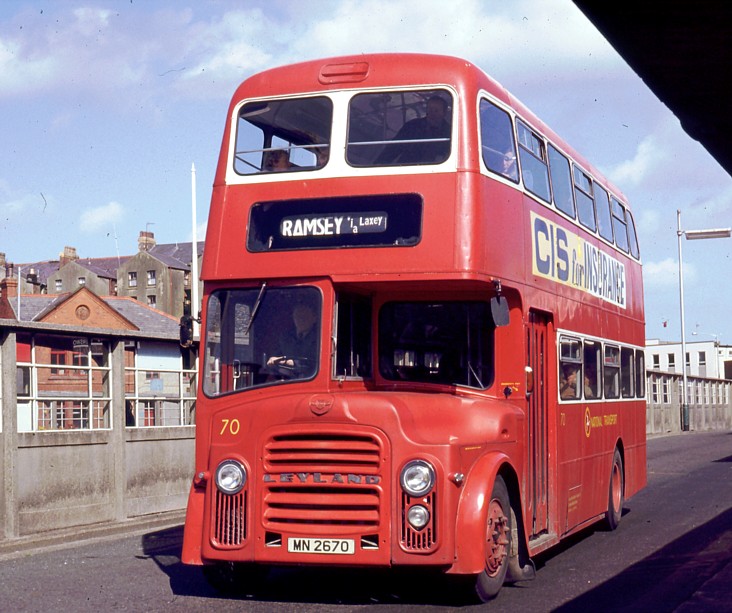 Two six year old Willowbrook bodied Leyland Titan PD3's were acquired from Midland Red in 1972, along with numerous older Titans.One of the duo, 70 (MN 2670), is seen ten years later at Douglas bus station about to venture to the north of the Island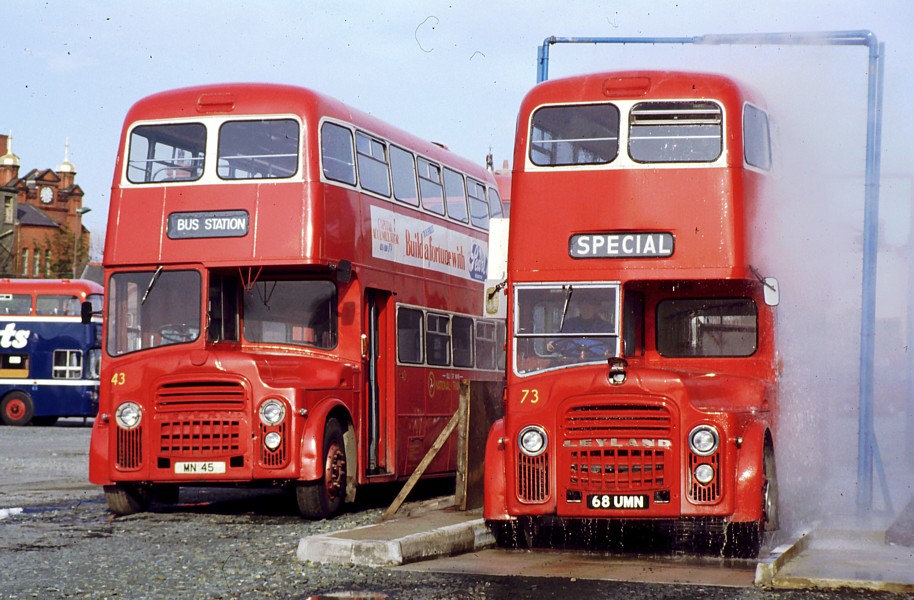 Passing through the bus wash at Douglas railway yard is Metro-Cammell bodied Leyland Titan PD3 73 (68 UMN), new to Isle of Man Road Services in 1964. Problems with the bus wash at the time led one uncharitable commentator to speculate that it left the dirt on but removed the paint.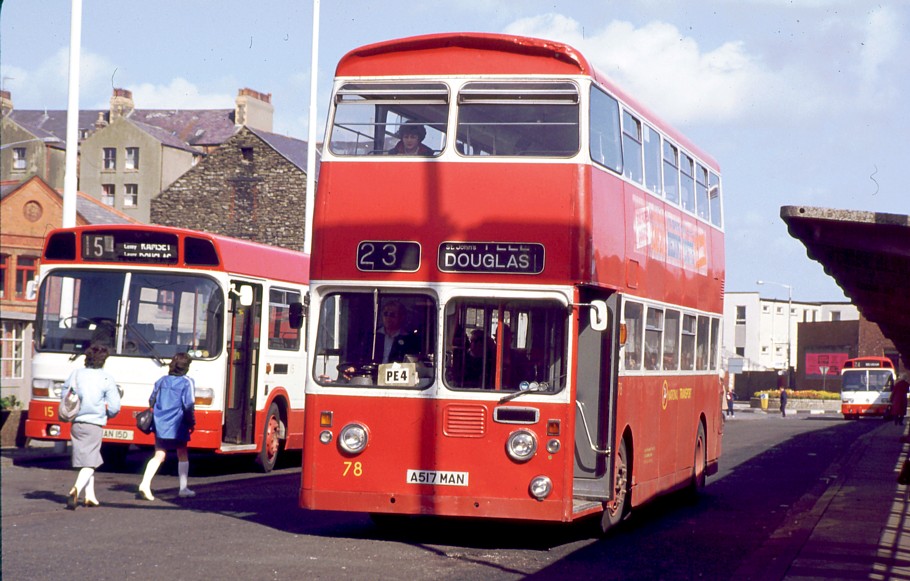 Hailing from Merseyside PTE in 1979, this Metro-Cammell bodied Leyland Atlantean had been new to Liverpool Corporation in 1965. Fourteen such buses were acquired to introduce double-deck one-man-operation to the Island. 78 (A517 MAN), based at Port Erin (note the running code card in the windscreen) leaves Douglas bus station on Onchan circular route 23