News
All you need to know about the Isle of Man
Outline History
Outline History
Outline History
Outline History
Outline History
IOM Department of Community, Culture & Leisure Fleetlist
IOM Department of Community, Cultute & Leisure/Tourism & Leisure Photo Gallery
IoM Transport Bus Photo Archive Gallery
General Manx Bus Archive Photo Gallery
Protours (name of Tours operation until Dec 31 2011) fleetlist
Tours (IOM) coach archive photo page
Contributors Pages
The Society
Post
Manx Electric Railway Society
PO Box 117
DOUGLAS
Isle of Man
IM99 1JS


e-mail
(for Manx Electric Railway Society matters only) (temporarily off-line until mid-May)

Please Note: For matters regarding individual transport systems please contact the relevant transport operator, thank you

PLEASE NOTE
The Manx Electric Railway Society e-mail facility will be off line for a short period until the middle of May. Unfortunatley mails sent during this period will not receive any response. Contact can be made as usual via the postal address listed below. The MERS would like to thank you for your understanding - normal service will resume around mid-May.
NOTICE FOR MANX ELECTRIC
RAILWAY SOCIETY MEMBERS & MANX TRANSPORT REVIEW READERS
JOURNAL
Production of Manx Transport Review issue 94 has taken considerably longer than anticipated or planned, but is now well in hand. It is hoped to have this completed for printing in the not too distant future and then subsequent distribution. Additionally work progresses with the following edition, as time dictates. The MERS would like to apologise for the delay, and to thank members for their patience. Rest assured all efforts are being made to rectify the backlog.

YOU CAN HELP
Creation of the journal, and indeed all MERS activities, is undertaken entirely on a voluntary basis and is thus subject to limited time availability. Assistance is always very welcome - if you have some spare time to help with the journal or any aspect of MERS work, no matter how much or little, and would like to help, the Society would be delighted to hear from you. Please contact either the e-mail or postal addresses at the foot of the left hand column.
Manx Electric Railway Society Meetings
Details of the Manx Electric Railway Society monthly meetings for early 2013 can be found HERE. All are welcome to come along and attend.
Proposed Isle of Man Bus Strike
Wednesday, March 6, 2013
Following a further break down in protracted negotiations between the Department and road staff, a strike by Isle of Man Department of Community, Culture & Leisure bus drivers is planned for the above date at peak hours. During the strike period both the Manx Electric and Isle of Man Steam railways will operate a service linking Douglas with Laxey and Ramsey & Castletown and Port Erin, whilst a revised bus timetable will also be in place.

Full details of level of service, timings and up to date travel informtation can be found at the website http://www.gov.im/publictransport/
2012 Railway Timetables
2013 Railway Timetables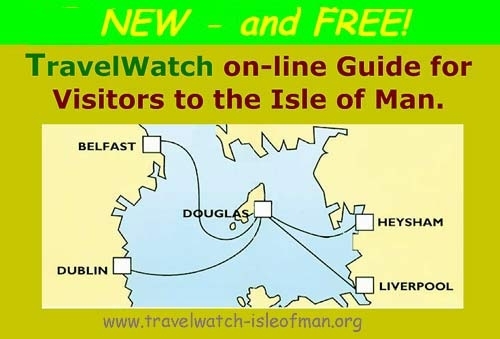 Click HERE for details of the TravelWatch ISLE OF MAN on-line guide for Visitors to the Isle of Man
Check out our
CONTRIBUTORS
PAGE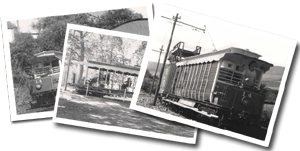 A page designed for photographic
contributions sent to the Manx Electric
Railway Society website

If you have any views of transport to or on the Isle of Man, particularly pre 1980, and would like to see them added to the website please e-mail first with details to HERE All contributions welcomed.
Click HERE to reach the contributors pages which depict a wide range of subjects including the MER, SMR, Buses and Shipping. Many thanks to all who have contributed.


Need a back issue of Manx Transport Review or other Manx Electric Railway Society publication? Check the SALES PAGE for availability.


WAS this any way to run a railway?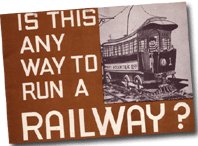 If you read no other railway book this year - read this. Mike Goodwyn's 1976 CLASSIC..
Click HERE
for the latest update
COMING SOON
MANX TRANSPORT REVIEW
ISSUE 94

STILL AVAILABLE
MANX TRANSPORT
REVIEW
ISSUE 93
BUMPER 136 PAGE EDITION
PRICE £4.95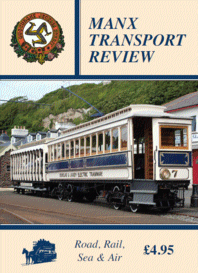 MANX TRANSPORT
REVIEW
ISSUES 87 - 92
PRICE £4.95 each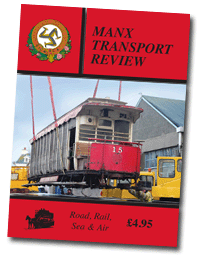 ISSUE 92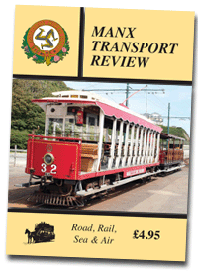 ISSUE 91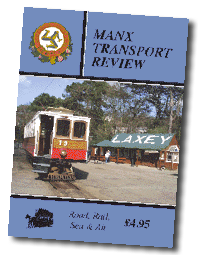 ISSUE 90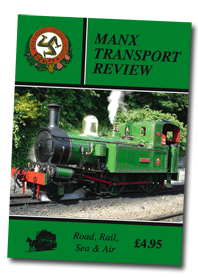 ISSUE 89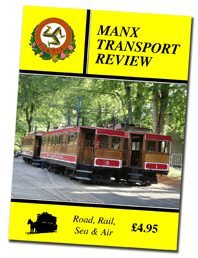 ISSUE 88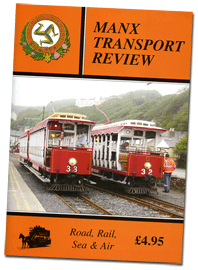 ISSUE 87
SOME OTHER ISSUES ARE ALSO AVAILABLE - DETAILS CAN BE FOUND ON THE SALES PAGE